The History of Bagatelle

Introduction

Welcome to the Chester & District Bagatelle League website.

Bagatelle is a traditional game of skill which has been played in English homes, pubs and social clubs for over 200 years since the late 18th century.
The game is played on an oblong table which has nine balls and nine cups, and the object of the game is very simple - Pot as many balls as you can!

It is one of the oldest pub games in Britain, and the league in Chester is probably the oldest surviving bagatelle league anywhere in the world, having existed since at least Victorian times.

It only takes 5 minutes to learn how to play, but a lifetime to master!

As the game is played from the front end of the table only, it is ideal for situations with limited space, making it an ideal pub game - pub landlords please note!!
Bagatelle tables are elegant pieces of furniture which give many hours of happy entertainment in pubs and homes around the world. They can also make excellent dining tables with a well made cover on top. All pubs in Chester only use full-size tables, but there are also smaller folding bagatelle tables which double up as coffee tables!
Early History

The origins of bagatelle are from a time when people tossed rocks and pebbles at a defined targeted area marked out on the ground.
It is believed that the ancient Egyptians played an outdoor game on grass with a targeted area laid out in the shape of a diamond. A "ball" was used to knock down "pins" in the targeted area.
By Greco-Roman times, ie. sometime between the 1st and 4th centuries AD, rocks had given way to fabricated leather or wooden balls, and pebbles evolved into something akin to marbles. One ancient Roman version of this outdoor game became Boccie (an Italian form of what the British refer to as Lawn Bowls). Minor versions of outdoor bowling games became the many marble games which children continue to play to this day.



One variation introduced sticks and arches (or wickets) into the outdoor bowls game as early as the 14th century. This variation evolved into the modern outdoor games of Shuffleboard and Croquet, and indoors it eventually became known as Bagatelle. The exact origin of the name 'Bagatelle' is unknown, but when people began to adapt the game to the indoors, where better place to move it to than the local public tavern or pub?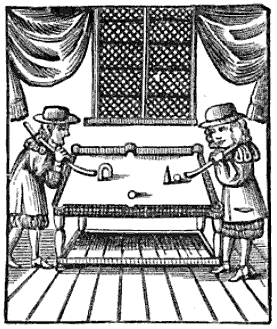 At first, game play may have simply been on the floor of the pub, but eventually people started to make use of fabricated target areas which could sit on a table or stand on the floor on four legs. It is from these raised, off-the-floor games that the Bagatelle table as we know it evolved. From the very simple game shown left (illustration from Cotton's Compleat Gamester 1674), the arches and wickets were eventually replaced with scooped out areas, or cups.
While the billiard table was seen as a game of great skill and has survived to this day, it is believed that the Bagatelle table was designed to be a leveller of talents and to give equal opportunity to the casual player lacking the skill for pocket or carom billiards.
This new table featured a target area at one end and enabled play only from the other end. From its beginnings sticks and balls were used as in standard billiards, but the targets were nine "pins" placed in a pattern at the far end of the table. Wooden arches or wickets were used to increase the challenge.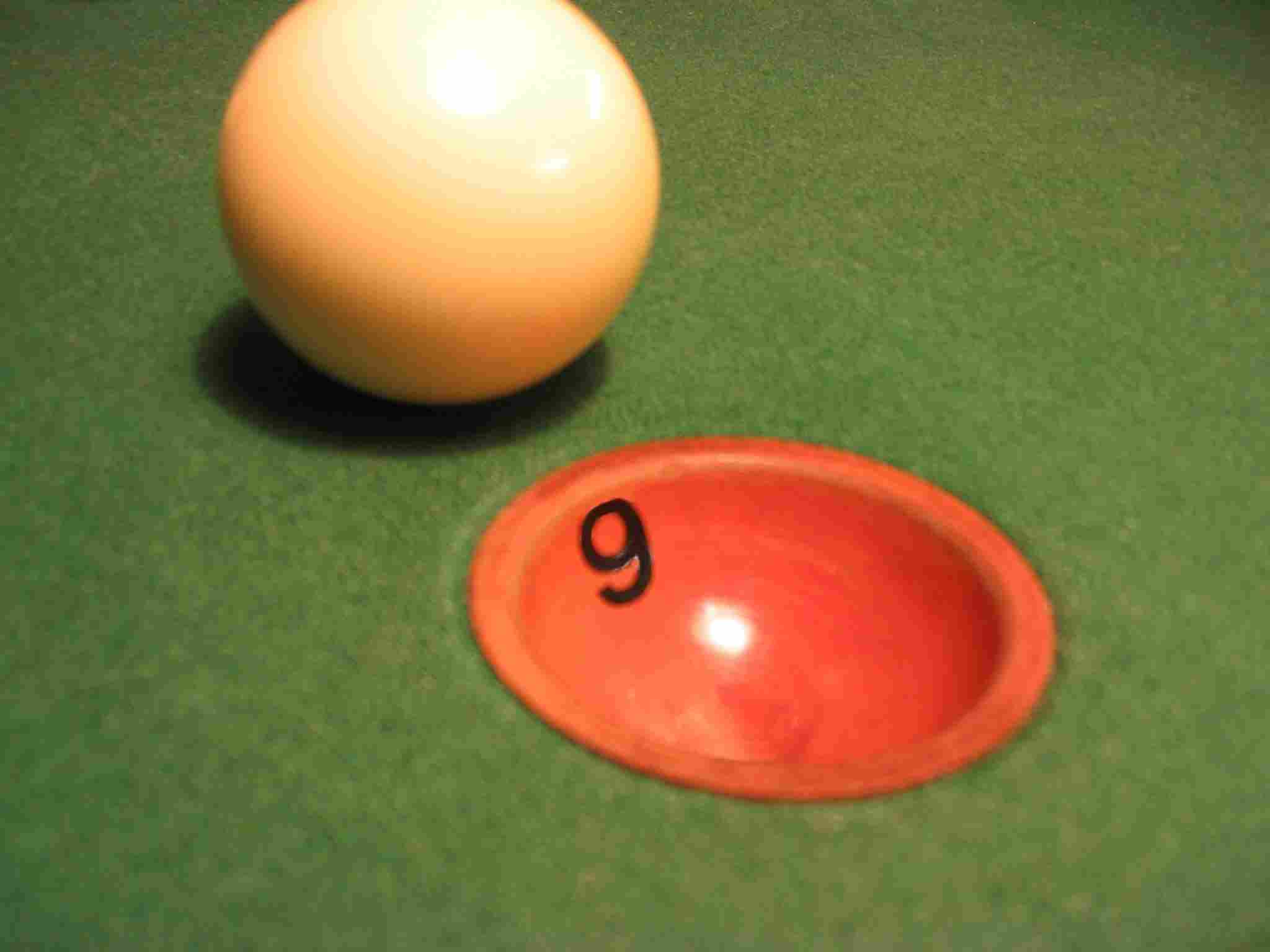 A player would have a turn, attempt to knock down the pins, and then the pins would be reset for the next player who would try to beat the score of the previous player. However, resetting the pins or wickets each time delayed the play and a solution was sought to speed up the game play. Eventually, scooped out target areas (cups) replaced the pins and this speeded things up considerably, making the game much more popular. It is this version of the table, 9 cups and no pockets, which has evolved into the 'modern' bagatelle table which is much loved in Chester to this day.
15th - 16th Century
Little is known about the game for this period. References to indoor billiard tables start to appear in the late 15th Century with one notable table owner being Louis XI of France (1423-1483) and, in the next century, Mary, Queen of Scots (1542-1587) was known to be a keen player.
Early billiard tables featured "arches or wickets" as targets. These targets later became the pockets and cups on modern billiard and bagatelle tables respectively. Variations of Bagatelle games called Mississippi and La Trou Madame (or Troll-my-dame) use both the cups and a scoring arch. Another early name for the game was "Pigeon Holes", because that's what the wooden arches looked like. However, arches were not as popular as cups, and are now only found on folding bagatelle tables designed for use in the home. Full sized pub bagatelle tables don't have arches.
William Shakespeare made reference to "Troll-my-dames" in his play "A Winter's Tale", written somewhere between 1594 and 1611 (historians disagree on the date). In Winter's Tale (iv. 2) the roguish Autolycus, in answer to the Clown, says that the manner of fellow that robbed him was one that he had "known to go about troll-my-dames". Cotgrave declares it as "the game called Trunkes or The Hole".
17th - 18th Century

Opinions as to the origin of the modern game of Bagatelle are divided. Many people take the view that, by reason of its name, the game was a French invention. In all probability, the game of bagatelle is of English derivation, being an improvement of the pastime played on the old English shovel-board (see Cotton's Compleat Gamester 1674), and of Troll-my-dame. There is, however, a very strong case for the name being of French origin.


In the 2018 film "The Favourite" about Queen Anne (1702 to 1707), right at the start of the film when Abigail delivers her letter, they're playing bagatelle!

Of course in 1702 to 1707 it wouldn't have been called "bagatelle", because the Chateau de Bagatelle wasn't built until 1777! Between those dates the game was most likely known as either shovel-board or Troll-My Dame.

Although it's essentially the same game, if you expand the picture (right), you'll see there's no curved cushion, so I wonder when that was added, and who added it!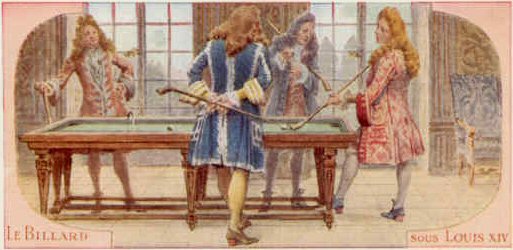 Back in the 17th Century, Louis XIV (1636-1715) gave one of his granddaughters a piece of land outside Paris on which a small house was built. Initially the house was called Mademoiselle Pavillon. In the 18th Century the house became known as Castell Bagatelle and then it was rebuilt as the Château de Bagatelle.

Louis XVI (1754-1791) gave the house and land in 1775 to his younger brother, Duke Arthur (the comte d'Artois), a bit of a playboy, who was a gambler who always found himself in financial difficulties. Arthur soon planned to demolish the house and have it rebuilt, and famously, Marie Antoinette bet him he couldn't rebuild the house within 3 months. Arthur won the bet as the house was rebuilt for him in 63 days and work was finished in September 1777. It was renamed the Château de Bagatelle.


The new chateau included a salon du jeu (a games room) which featured a new half-width billiard table with cups instead of pins. The table was probably an English shovel-board or Troll-My Dame, possibly known as Billiards Anglaise in France, and it was probably shipped out from Liverpool, as most English makers were located in the region.

Late in September 1777 a party was thrown in honour of Louis XVI and Marie Antoinette, and a highlight of the party was the new game featuring the slender table and cue sticks, which players used to push ivory balls up the play area. As the game was a big hit with the King it soon swept through French aristocratic circles. Everyone referred to it as the "bagatelle" game after the chateau and the name stuck.

It is likely that at this time bagatelle was equally as important and popular as billiards. We can also assume that Louis XVi and Marie Antoinette enjoyed the game, because their first child, a daughter, was born in 1778!
The famous manufacturer John Thurston started business in 1799 and recorded that he manufactured significant numbers of Bagatelle tables between the years of 1818 to 1845. A sales brochure he produced for the French market actually describes the tables as "Billiards Anglaise" and not bagatelle, and it is not clear when the name crossed the channel.

The name 'Bagatelle' has endured however, and we have Louis XVI, Marie Antoinette and the Château de Bagatelle to thank for that.

19th - 20th Century

Bagatelle was probably at the height of its popularity in this period. In the early 19th Century, as gambling was seen as a serious problem, bagatelle was deemed morally dangerous enough by the government for it to be included in its Gaming Act legislation of 1845. It was decreed that there should be no play on public Bagatelle tables from 1am to 8am and on Sundays , Christmas Day and Good Friday!
Section 10 of the Gaming Act 1845 (grant and transfer of billiard licences) —
"

10

Billiard licences
(1)The licensing justices for any licensing district may at any licensing sessions held by them—
(a)grant billiard licences to such persons as the justices shall in their discretion deem fit and proper persons to keep public billiard tables and bagatelle boards or instruments used in any game of the like kind ;
(b)transfer such billiard licences to such other persons as they in their discretion shall deem fit and proper to continue to hold the same.
(2)The provisions of Part II of Schedule 1 to the Licensing Act (which relate to the holding of licensing sessions) and the provisions of Schedule 2 to that Act (which relate to the procedure to be followed in connection with applications for justices' licences) shall apply in relation to applications for the grant or transfer of billiard licences as they apply to applications for the grant or transfer of a justices' on-licence under that Act.
(3)A billiard licence shall be in the form given in the Third Schedule annexed to this Act and shall have effect for a period of one year beginning with such date as may be specified in the licence.
(4)There may be charged by the justices' clerks in respect of the grant or transfer of billiard licences such fees as may be provided for by order of the Secretary of State ; and the fee so provided for in relation to the grant of a licence may be different from that provided for in relation to the transfer of a licence.
(5)An order under subsection (4) shall be made by statutory instrument which shall be subject to annulment in pursuance of a resolution of either House of Parliament.".
(6)There shall be no play on any public billiard table or bagatelle board from 1am to 8am and on Sundays, Christmas Day and Good Friday.
The legislation in 1845 also made reclaiming gambling debts legally unenforceable. In 1854 it was made illegal to run a casino or any "common gaming house". The rich, as a result, took their holidays in Monte Carlo and other Continental gambling fleshpots. Working people had fewer options, and the police were kept busy by raiding pub backrooms in the hope of finding a game of bagatelle being played with a couple of bob on the table. The anti-gambling laws were not relaxed until 1960.
A recently discovered document attributed to William Cobbler put forward the notion that Bagatelle was in fact, a game of Italian origin. Bagatelle from Italian bagattella, signifies a trifle, a little decorative nothing. There was speculation that this had come from the legendary Captain Crawley, but there is no doubt in my mind that the idea is entirely Cobbler's.
During the early 19th century, many different types of bagatelle table began to appear in France, England, throughout Europe, and in North America. The game that we know today, played on a baize covered table with holes (cups) at the target end quickly became the most popular pub game in Britain and remained so for the next century or so.
Charles Dickens, in the Pickwick Papers (1836-37), wrote that Samuel Pickwick and other
members of the Pickwick Club often relaxed at the bagatelle table in the Peacock Tavern. Can we assume then, that Charles Dickens was a follower of the game and a bagatelle player? The book also confirms the game was popular in England by the mid 1830's.
In an 1863/64 political cartoon, Abraham Lincoln is portrayed playing bagatelle. The game must have been very popular indeed at this time to be so well known in the United States and there are still bagatelle tables in the USA and Canada to this day.




The latter part of the 19th Century and early part of the 20th was arguably when Bagatelle was at its most popular. Bagatelle halls such as the one pictured were known to exist all over Britain, and the game was popular with both men and women (see pics, right and above). Over the years, many different games have been played on Bagatelle tables, and the man in the picture is playing from the side of the table, something which does not happen in the Chester league where all shots are made from the baulk end of the table.

During this time, enhancements were made to the playing equipment. Old wooden maces, used to push the balls up the table, were replaced by cues similar to those used to play snooker and pool today. Rubber cushions and leather cue tips were introduced and ivory balls, which had been used for many years, were gradually replaced with Bonzoline and Crystalate.
By the 1930's Crystalate had become the most popular ball used, and it remained so until
approximately 1973 when the Super Crystalate ball was introduced. This ball was lighter and faster than Crystalate and proved very popular with snooker players especially, who found that it provided greater screw control and power which allowed the average player to move the cue ball about in a way that had only been possible before by top players.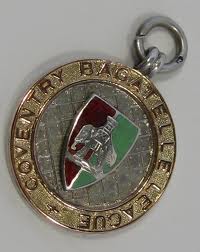 As far as I am aware, there were leagues in Coventry and Flint in North Wales up to a few years ago, but while the Coventry one remains, the Flint one has recently ceased to operate. Bagatelle Leagues were known to have existed in other parts of Britain including:- Deeside, St. Helens, Walsall, Birmingham, Cardiff, Exeter and Bristol. Bagatelle is still played in the Canton Liberal Club in Cardiff. It is not known if any other Bagatelle League still operates, and I would be delighted to hear from anyone who can give any information.

21st Century
Sadly, with the steady decline in the number of public houses throughout the 20th Century, the game has declined also. Around 100 years ago there were 365 pubs in Chester, one for every day of the year! A high number of these were known to have bagatelle tables. In the 1950's there were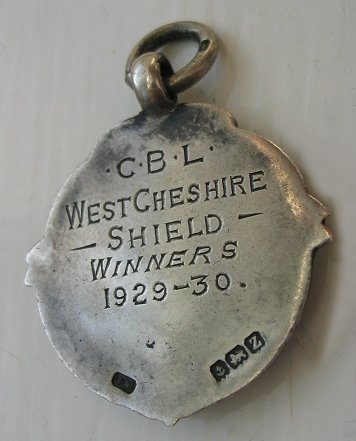 four divisions in the Chester & District Bagatelle League, each one having 12 teams in it. Today there are only about 30 public houses within the city walls of Chester and currently only two of these (the United Services Club and the Big Hand Alehouse) have bagatelle tables. Outside the city walls the game has not fared much better, with less than 20 pubs still retaining tables, although the game is currently enjoying a mini-revival, as pubs are now actively looking for bagatelle tables once more. In recent times several pubs have acquired bagatelle tables and long may the trend continue!

The Bawn Lodge table was discovered in an old warehouse in 2009 and has been completely renovated by Rob Bawn. Pictures of the restoration process can be found here.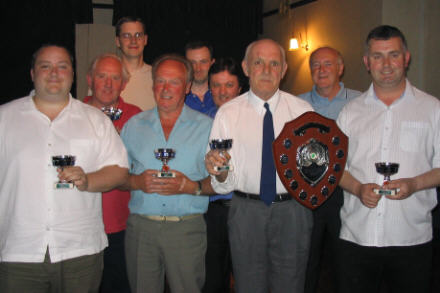 While this is undoubtedly good news for the game of bagatelle, the Chester & District Bagatelle League still faces a challenge just to stay alive. With Chester being an English Heritage city, the importance of bagatelle as an item of living history cannot be stressed too highly, and it is important that the game remains in Chester. It would be sad in future if the only place you could see a bagatelle table was in Chester's Grosvenor Museum. We are working hard to ensure this does not happen.

In Chester we actively encourage as many people as possible to play bagatelle. The popularity of pool has sadly impacted on the number of people who play which, I think, is a shame. Bagatelle is free to play (no searching for coins!) and is a very skilful game which takes minutes to learn and a lifetime to master. In 2007 our then Life President Mr Jack Dodd introduced an Open Challenge Knockout, a competition which ran until 2013 and was designed to promote the game in Chester and encourage more people to play. Anyone aged 18+ was welcome to enter and have a go.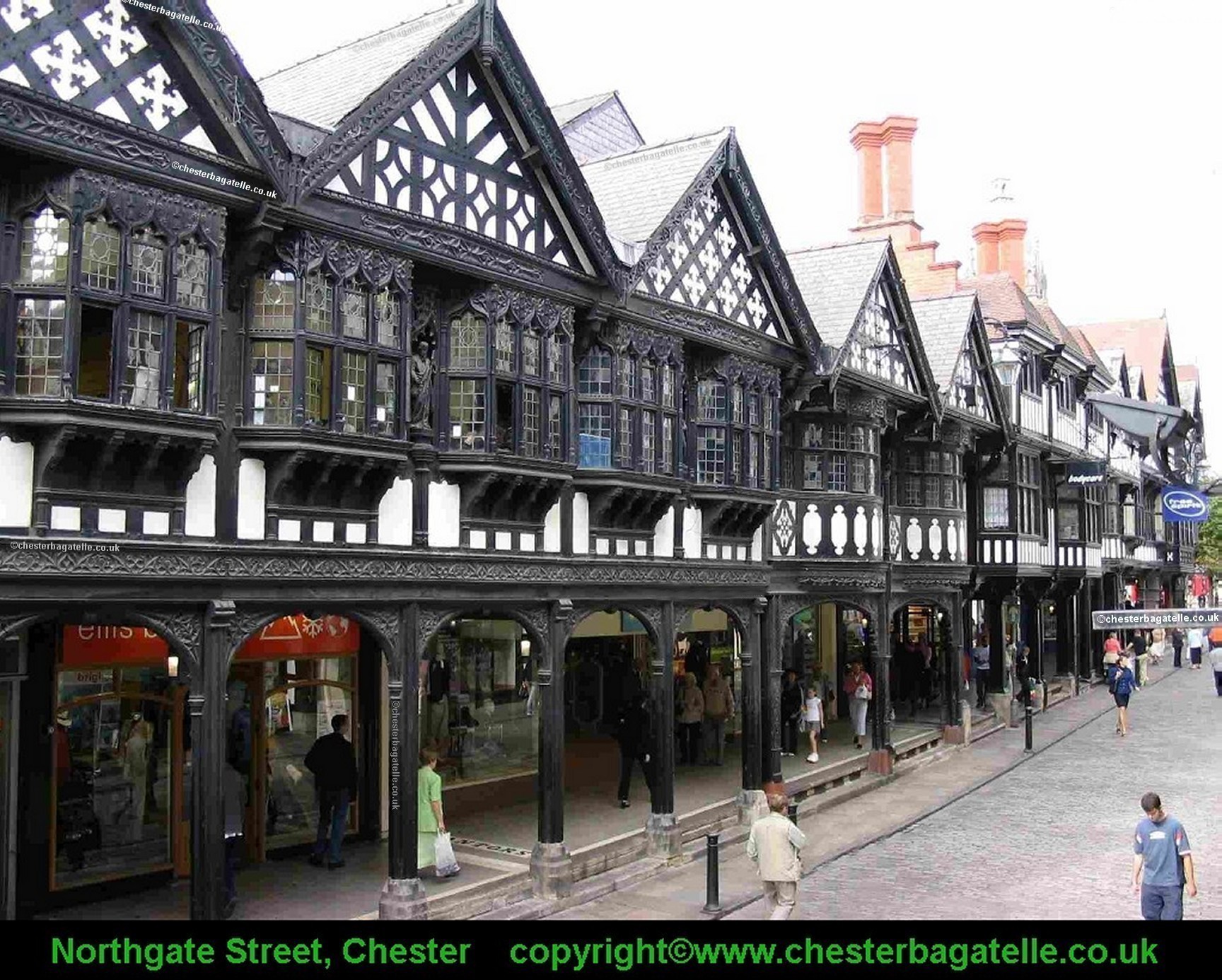 In a bagatelle league match, each player plays 2 sticks which takes approximately 5 minutes to complete. The rest of the evening is then free to follow any of the other social pursuits available in public houses, or you could just have a drink!
If any Chester landlords or club stewards are interested in joining the league or acquiring a table, please see the Tables Wanted page, or I would be very happy to assist in any way possible. The advantage of bagatelle over pool is that the game is played from one end of the table only, making it ideal for situations where space is limited. Also, there are no coin slots on bagatelle tables, it is free to play, making it a popular game with customers!

Bagatelle is a wonderful game which takes 5 minutes to learn and a lifetime to master. If you are planning a visit to Chester and have stumbled across this website in your search for information, why not seek out one of our pubs and have a go at playing the game yourself? You will be made very welcome and, if I can help with any information, please feel free to contact me. If you are a potential visitor, you may also find our links page useful.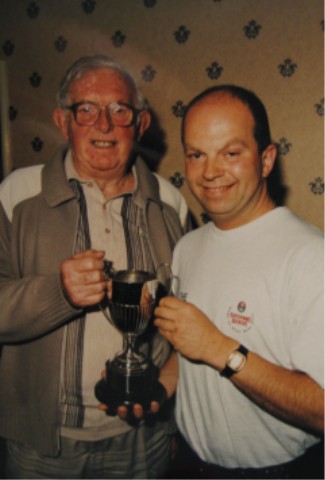 Cheers!
John Pritchard
Chairman
Chester & District Bagatelle League
Email: Chester Bagatelle League


Extract from 'Pickwick Papers' by Charles Dickens (written 1836-37)
Bagatelle gets a mention in 'Pickwick Papers', and it is believed Charles Dickens was a keen bagatelle player.
Chapter 14 of Pickwick Papers begins…

It is pleasant to turn from contemplating the strife and turmoil of political existence, to the peaceful repose of private life. Although in reality no great partisan of either side, Mr. Pickwick was sufficiently fired with Mr. Pott's enthusiasm, to apply his whole time and attention to the proceedings, of which the last chapter affords a description compiled from his own memoranda. Nor while he was thus occupied was Mr. Winkle idle, his whole time being devoted to pleasant walks and short country excursions with Mrs. Pott, who never failed, when such an opportunity presented itself, to seek some relief from the tedious monotony she so constantly complained of. The two gentlemen being thus completely domesticated in the editor's house, Mr. Tupman and Mr. Snodgrass were in a great measure cast upon their own resources. Taking but little interest in public affairs, they beguiled their time chiefly with such amusements as the Peacock afforded, which were limited to a bagatelle-board in the first floor, and a sequestered skittle-ground in the back yard. In the science and nicety of both these recreations, which are far more abstruse than ordinary men suppose, they were gradually initiated by Mr. Weller, who possessed a perfect knowledge of such pastimes. Thus, notwithstanding that they were in a great measure deprived of the comfort and advantage of Mr. Pickwick's society, they were still enabled to beguile the time, and to prevent its hanging heavily on their hands.
Notable billiards, pool (and bagatelle?) enthusiasts (from Wikipedia).
Bibliography

Charles Cotton, The Compleat Gamester (1674: 1930).
Captain Crawley's Handbook of Billiards and Bagatelle (1876).
Joseph Strutt, The Sports and Pastimes of the People of England (1801), edited and enlarged by J. Charles Cox (1903)